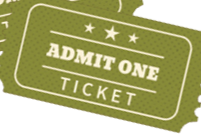 Save by purchasing yours in advance! One-day, two-day and three-day admission tickets* are available. Admission tickets provide entrance to the exhibition hall, stage demonstrations and seminars. Parking fees are paid separately at the Alliant Energy Center entrance gate.
Directly after purchase you will be presented with two options. You can download (and later print) your ticket or add it to your apple wallet.
You will not receive a paper ticket in the mail. 
*All tickets include tax and an online processing fee.
If you would prefer to purchase a paper ticket, please visit one of our Advance Ticket Sales Outlet listed here: wigardenexpo.com/tickets/